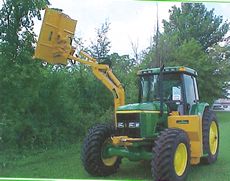 Use the handy E-mail form below or send us an E-mail at tritechmfg@yahoo.com
We'll get back with you just as soon as possible. Our telephone number and surface mailing address appears at the bottom of this page.
Tri Tech Mfg.
7404 St Rt 66 North
Delphos, OH 45833
(419) 238-0140
Fax No: (419) 879-7989
info@mowmaster.com

References provided on request!
Dealer inquiries welcome! Call, write or e-mail us!
Tri Tech Mfg.
7404 St Rt 66 North
Delphos, OH 45833
(419) 238-0140
Fax No: (419) 879-7989
info@mowmaster.com